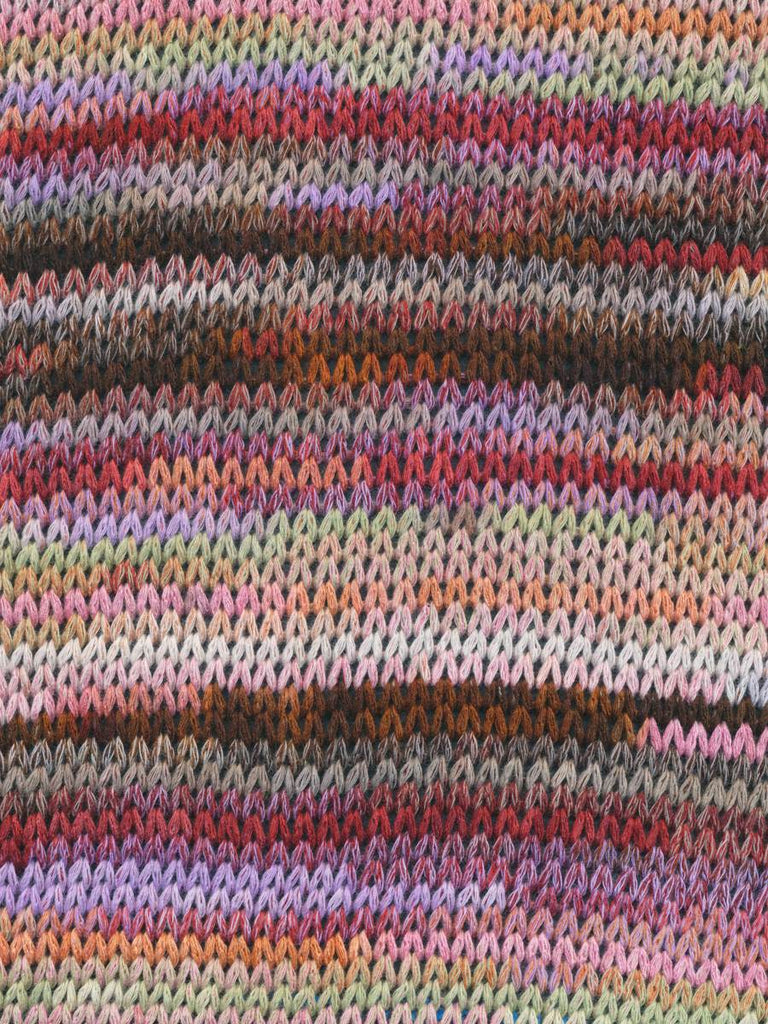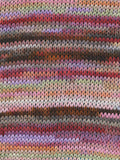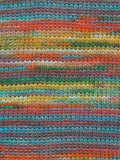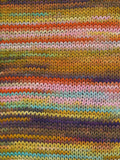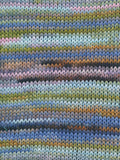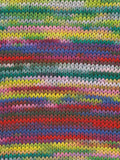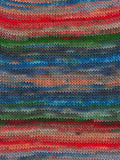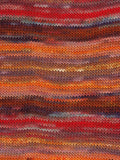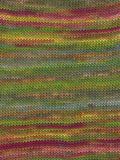 Giardino
$20.95
GIardino is a cotton blend yarn with a beautiful range of painterly stripe color ways. I love yarn that self stripes, these fantastic color combinations make anything you knit or crochet endlessly entertaining.
If you're looking for something simple, like a garter stitch scarf 2 balls, shawl 3-4 balls, a tank top between 3-6 balls.
This stockinet shawl by Edna Hart is knit side to side to side and takes 3 balls of Giardino and a US 9/5.5mm  needle. Click photo to go to ravelry to purchase the pattern.
This crochet triangle shawl  Design by Grace Akhrem uses 2 balls and Size US F/4.5 mm hook
Finished Size Wingspan 58 1/2", short edge 27 1/2", Bottom edge 55"
Care Instructions Hand wash in cool water. Lay flat to dry.
Weight 100g / 3.52oz
Length 284 yds / 269m
Knitting Gauge 5.26-6 sts = 1" (2.54cm)
Suggested Needle Size 5-7 (US) / 3.75-4.5mm
Suggested Hook Size F5-7 (US) / 3.75-4.5mm
Made in Italy