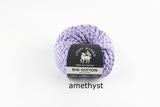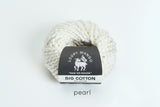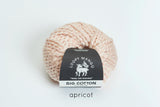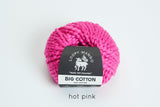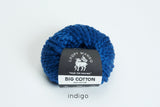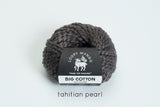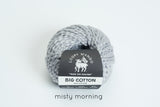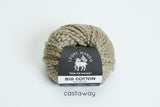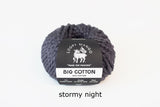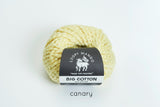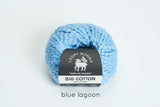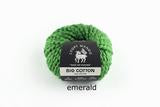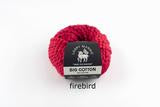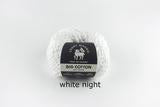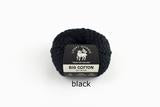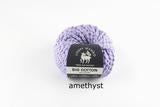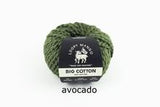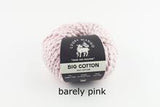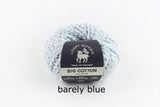 Big Cotton skein
$16.00
Big cotton is a super bulky, 100% cotton yarn. It is softly spun and soft to the touch. If you don't like wool but like knitting quick projects then this yarn is a great alternative. It takes 1-2 balls to make a hat. 3-4 to knit a scarf. 5 for a baby blanket. If you have questions or would like a pattern to go with your yarn purchase email me and I will send you the pattern.
Everyday Beanie by Loopy Mango. (One skein project uses US 17 20" cir needle)
Care Instructions hand wash cold water and lay flat to dry (it is ok to tumble dry garments made with this yarn - it will eliminate a lot of shedding). It is a good idea to wash a sample swatch to see how it reacts to the dryer.
Weight 100g / 3.52 oz
Length 48yds / 43m
Knitting Gauge about 5 sts = 3" (8cm)
Suggested Needle Size 15 - 35(US) / 10 - 20mm
Made in Italy