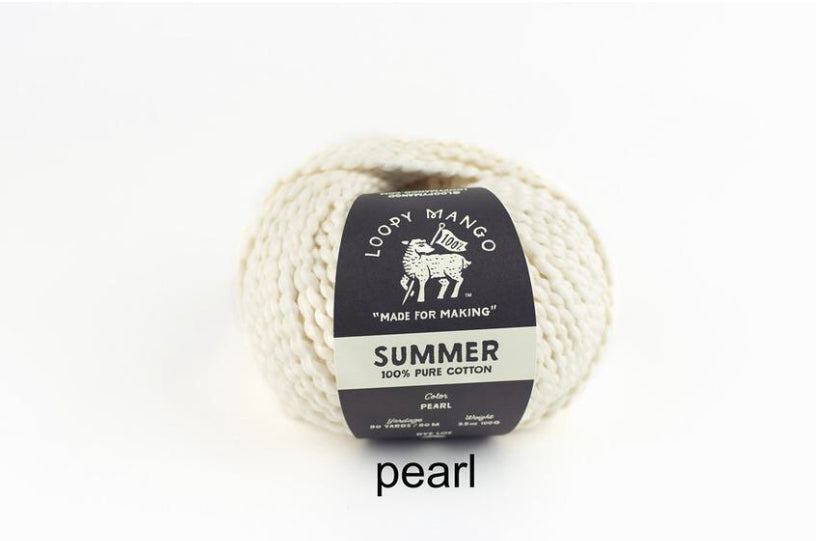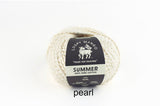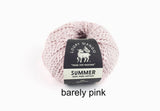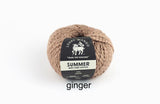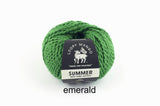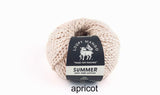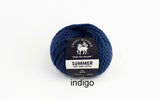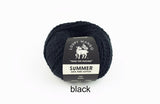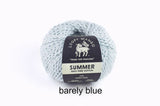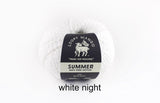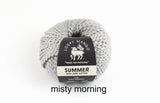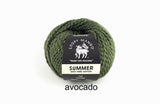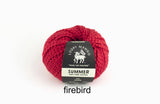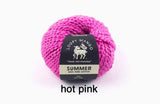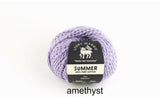 Summer Yarn
$16.50
Summer is a 100% Pure Non-mercerized Cotton yarn by Loopy Mango. 
This yarn is great for people with wool allergies and for warmer climates. Cotton is a plant fiber, making Summer yarn vegan.  
Care Instructions hand wash cold water and lay flat to dry (it is ok to tumble dry garments made with this yarn - it will eliminate some shedding)—but please test a sample swatch to see how it reacts to the dryer. Remember cotton will shrink.
Weight 100g / 3.5 oz
Length 90yds / 80m
Knitting Gauge about: 3sts = 1" with US10 (6mm); 2.5sts = 1" with US15 (10mm); 2 sts = 1" with US 17 (12mm) needles
Suggested Needle Size 10 - 17(US) / 6 - 12mm
Made in Italy